Regular price
Sale price
$13.00
Unit price
per
Sale
Sold out
Signed and sent by the author
About the book

Cheap fashion takes a huge toll on our planet. With 21 billion tons of textiles being dumped every year, uneasy shoppers are looking for ways to curb their fast fashion habits, while not compromising on trends, choice and affordability.

Across 100 easy-to-follow tips, How to Quit Fast Fashion will help you lessen your clothing's impact on our eco-system, while remaining fashionable and well-dressed. Expert advice will help you to adapt your lifestyle and practical strategies will give you the tools to curate a more sustainable wardrobe without sacrificing style. Officially quit fast fashion today by:

Reframing your closet

Shopping more efficiently
Sustainably keeping up with trends
Making your favourite clothes last longer
Knowing what your clothes labels really mean
About the author

Emma Mathews is the founder of sustainable British sock brand Socko, which has been featured in the Independent, Guardian and Red magazine. She is a life-long maker and is passionate about combatting planned obsolescence through craft. She lives in London.

Share
View full details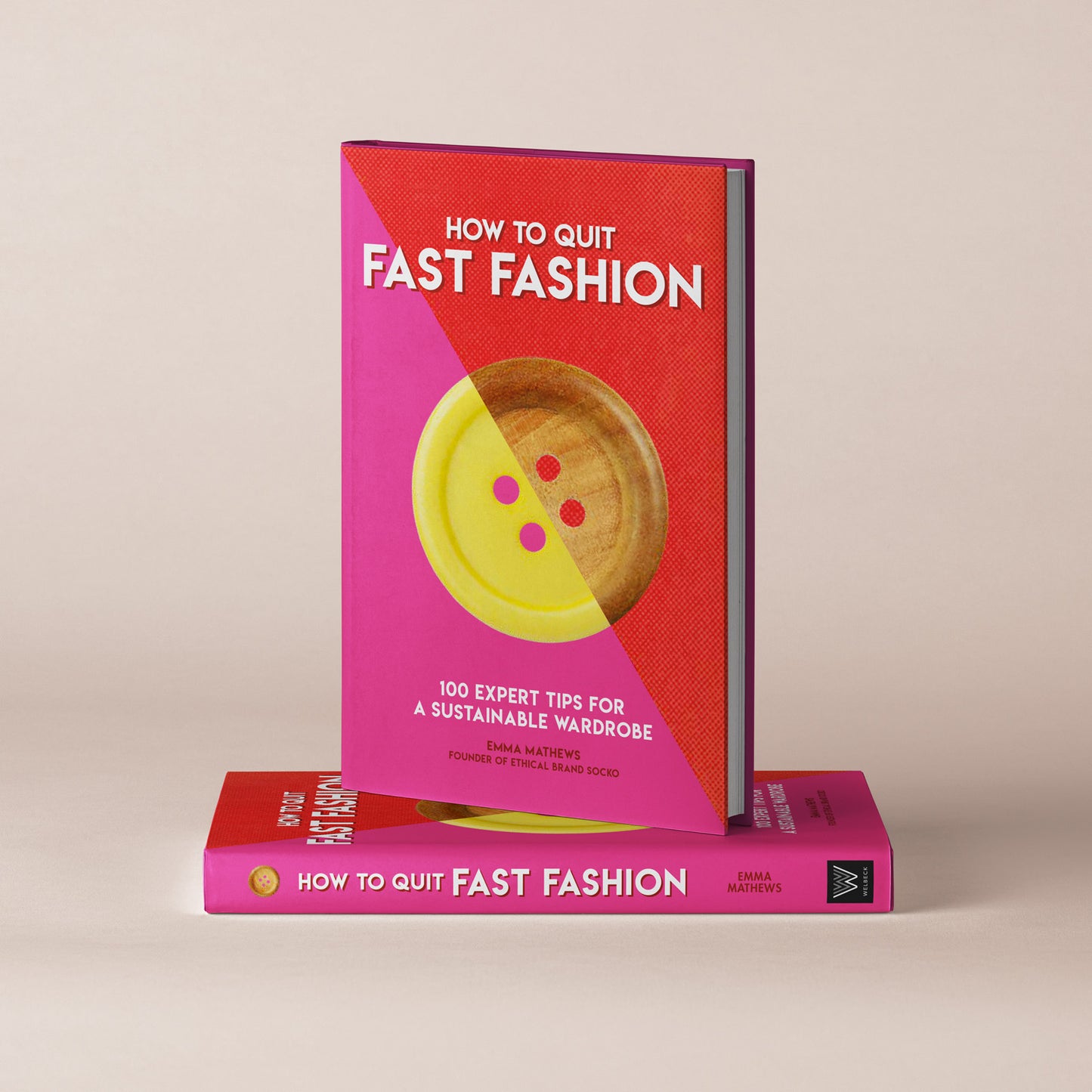 Helpful and fun to read
Important issues presented in an entertaining way. Packed with good info.
Great read
Arrived really quickly. It's a great and thought provoking book that can be picked up and put down anytime. Would recommend to others!
Thank you so much Bennet! I'm so pleased you got a lot out of it.
Great tips for a sustainable wardrobe
So many great tips, really gets you thinking about your own clothing consumption habit. Will constantly refer back to this. An easily digestible read!
Very pleased to hear you have found it useful Fiona. Thanks for taking the time to leave a review!
Good guide to sustainable clothing
Lots of valuable information and profound wisdom. Good to dip and to re-dip into.
There is so much we can learn from the way that things were done in the past. Sharing that knowledge in a way that wasn't preachy was the aim of the book. Thank you for your very kind words James.
How to Quit Fast Fashion
A lovely compact book with lots of ideas and encouragement to make your wardrobe more environmentally friendly.
Thank you Bev. 100 tips that I really hope you'll find useful.