Regular price
Sale price
£19.00
Unit price
per
Sale
Sold out
About the book

Climate change is making us rethink how we use resources and not subscribing to fast-fashion and re-using and mending our clothes has become a mark of pride. This is visible mending, more akin to embroidery and embellishment that will make your favourite clothing even more personal and save it from landfill. Traditional English darning is covered as well as several variations, including reversible darns for cuffs and collars, sashiko mending for jeans and tambourine darns for just about anywhere. This is the first UK edition of the cult darning book by Hikaru Noguchi who has become a guru of visible darning in Japan. This detailed step-by-step guide makes the methods easy to follow even for non-sewers. The stylish photography shows off the artistic and minimalist style of the designer's work. The author outlines her own inspirations from the work of Rachael Matthews and Celia Pym.
Fully illustrated with colour photography throughout and detailed step-by-step images by photographers Wakana Baba and Noriaki Moriya. The techniques are easy to follow even for beginners with plenty of inspiration for adventurous menders.
Twelve darning Techniques are covered in detail with step-by-step instructions include: Seed stitch, square darning, Reversible darns, Seed and square darn, Triangular darns, English darning, Accordion darning, Appliqué, Reverse appliqué, Chain darning, Honeycomb Darning and the decorative Tambourine darning.
Ten chapters cover mending sweaters, shirts, denim, items in the home as well as accessories, such as scarves and bags.
About the author

Hikaru Noguchi moved to England from Japan in 1989 to study constructed textiles. After completing her studies at Middlesex University she developed new and innovative textiles for furnishings, scarves, bags and garments with a number of designers including Tom Dixon, Top Shop and projects for Barneys, Browns, Paul Smith women, Takashimaya New York and many other stores. Hikaru has participated in many shows and exhibitions all over the world, and her work is sold in boutiques and department stores in London, Paris, New York, Tokyo, and elsewhere. Other publications include Made in France, Marabout and Knitting,
Murdoch Books.
"My number 1 mending book" - Emma, Founder of Socko
Share
View full details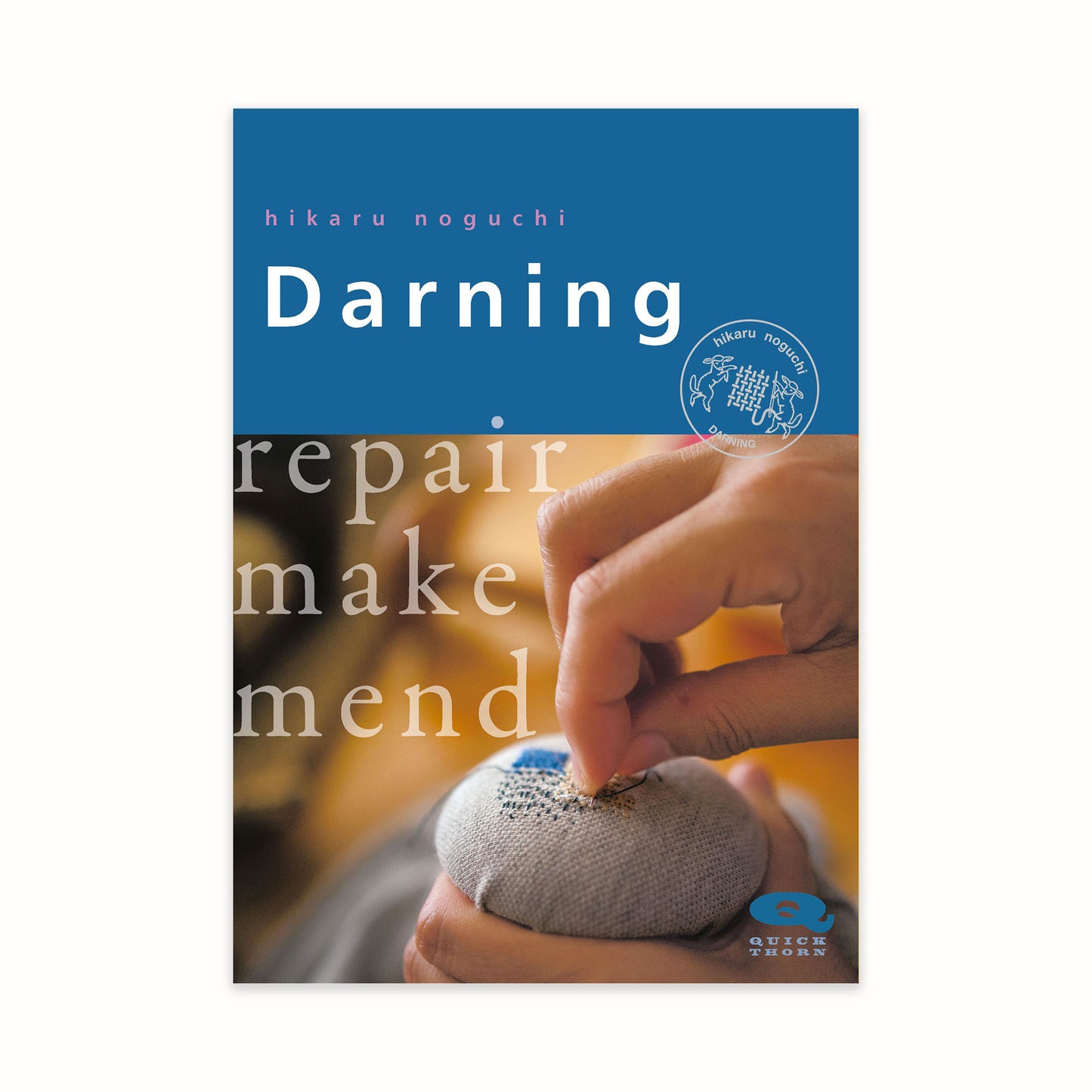 Excellent resource to have at hand. Gives amazing tips and clear demonstrations. It's given me confidence to mend more than I'd imagined!
Love in every stitch
This book fills me with delight as I think of my mother and generations of women before her, sewing and repairing garments in the manner we've (nearly) lost. Lovely illustrations and creative ideas - will please anyone who enjoys needlework and beautiful fabrics.
Beautiful book
Very lovely book. I'm a total beginner and not yet tried following the instructions but enjoying reading and the great pictures.
It's fab isn't it Jo? We're about to launch our online beginners' darning workshop so that might also be a useful route into the world of mending.